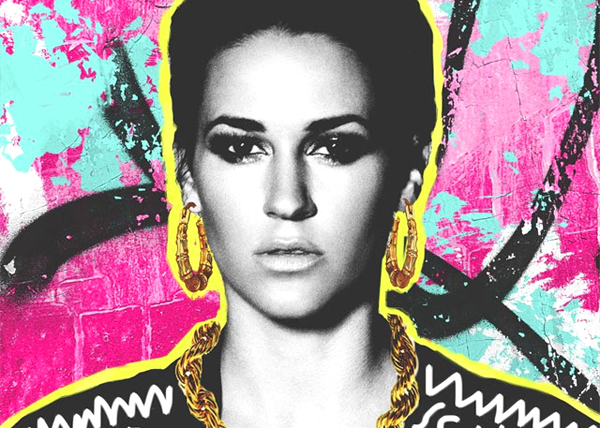 Ready to hear something new and refreshing? Let us introduce Kat Dahlia, new up-and-coming "Pop/Latin Urban" artist signed to New York-based label Vested in Culture, a new division of Epic Records and Sony Music Entertainment. Sylvia Rhone, head music executive at Vested in Culture says "Our mission is to be a bridge for our artists and to help them grow as cultural brands." in an Interview with Hollywood Reporter.
Kat Dahlia is a Cuban-American singer from Miami and is one of Vested in Culture's secret weapons. Kat's album hasn't dropped but she is already being coined as the next big thing, and likened to well-established names in music. But that doesn't mean her sound is a cookie cutout of what we hear on radio. Her sound is deep, she writes her own lyrics and she has a certain twang we really enjoy, especially in her earlier material. She was formerly known as "Kat Hue" when she released her EP titled Shades of Gray. Kat describes her past toxic relationship as inspiration for her songs, it's her "writer's gold" as she says in an interview with Vibe Media.
"Gangsta" is the new single from the yet to be released album,  an official video for the song is being worked on but till then enjoy the lyrics video.
http://instagram.com/therealkatdahlia/
"New songs & new music video all being released March 5th, aka 3/05!!!! Get excited!!!!!!" – Kat Dahlia
UPDATE: "GANGSTA" by Kat Dahlia
More Kat goodness…