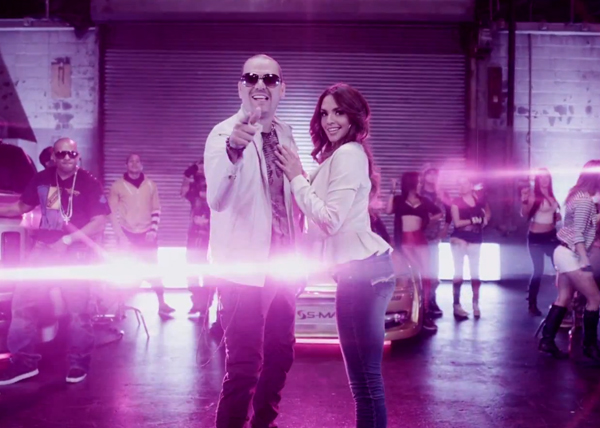 A few months ago we told you about new single "Ella Lo Que Quiere Es Salsa" from Víctor Manuelle's latest album 'Busco un Pueblo'. Today the video is out and we get to see Salsa very different than what we are used to seeing it in vidoes. Víctor Manuelle has managed to take the classical Salsa rhythm and mix it with a more Urban flavor with colabs from Reggaetoneros Julio Voltio and Duo Jowell Y Randy. 
"Para mí es súper importante poner a los cantantes de reguetón a bailar salsa porque refrescan el género. El tema no es una fusión con reguetón, es salsa que ellos interpretan en forma urbana" – Víctor
El "Sonero de la Juventud" also brought together 50 dancers for this video, choreographed by Tito Ortos in Brooklyn, NY. Puerto Rican beauty Amanda Vilanova also showed her salsa moves. Amanda was second finalist in Miss World beauty pageant that was held in London, UK last year.
Like we said before we think this will be a summer hit everywhere, especially in los Neuyores!
Te gusta?