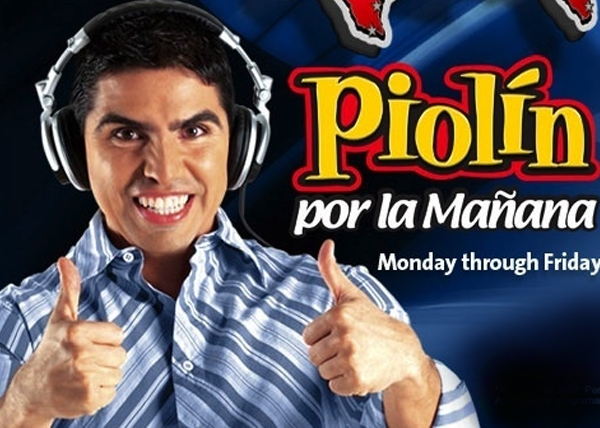 Billboard Biz reported that Univision Radio veteran Eddie Sotelo a.k.a Piolin has been cancelled and is off the air. The station has replaced his famous morning show "Piolin Por La Mañana" with music, yes just music until they can find a replacement is our guess. But it's going to be hard to find someone to replace Piolin, those are some big shoes to fill. Univision Radio has gone through mayor changes in the past years and has let go of many influential people, such as V.P. of programming Pete Manriquez, and on air personalities like Dj Kazzanova, and El Pacha to name a few. These drastic changes make a big difference in the radio community but we are sure this won't be the end of them.
Univision officials have declined to give explanations as to why the show has been cancelled and we have yet to hear a statement from Piolin. Some sources say he quit, that is why it happened all of a sudden but nothing has been confirmed yet.
Read more about it on Billboard Biz:
Sotelo, who in June was inducted into the National Radio Hall of Fame, was based in Los Angeles and was most recently on 14 owned-and-operated stations and 37 affiliates with an audience in the millions who tuned in to hear his rapid-fire humor and commentary on everything entertainment to pop culture and politics. While he interviewed some of the biggest names in Hollywood, one of his most celebrated guests was President Barack Obama in 2010.

Through the years Sotelo has become a voice for Latinos especially around immigration reform and peaceful political activism. The star radio personality has also tried acting, appearing in an episode of the now defunct TNT drama "Hawthorne" starring Jada Pinkett Smith and Marc Anthony in 2011. It was during that time that Sotelo told Billboard that he was hoping to continue acting while working on his radio show.

With a substantial audience that at times reached some 4 million radio listeners, Sotelo over the years became a spokesperson for a variety of products, including digital money transfer provider Xoom, the Pizza Patron restaurant chain and the P90X exercise program.
What people had to say on Twitter about the news:
#Piolin, the voice of US #hispanos dumped by #Univision Radio. Ay carrumba! Quel horror para todos nosotros/all of us! Will miss u, #Pio!

— Kate Kinser (@Directorina) July 24, 2013
Orale me acabo de enterar que Univision Radio acaba de cancelar el programa del "Piolin" una pena porque era defensor de los latinos en USA.

— Tony Espinosa © (@TonyEspinosa) July 24, 2013
Cancelarán "el show de piolin por la mañana" sin duda un emblema de la radio hispana en los Estados Unidos, una lástima.

— Patoxic Official (@patoxic) July 24, 2013