Wisin y Yandel clothing line with Marc Ecko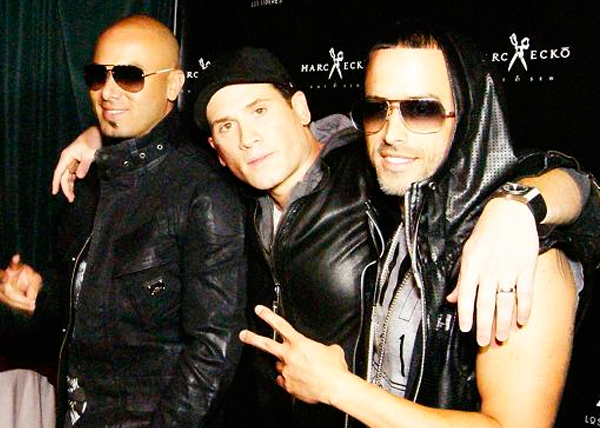 Photo credit: Junior Rodriquez
Great news for Wisin Y Yandel fans, Now you can also style like your favorite reggaetoneros. Wisin Y Yandel have joined forces with Marc Ecko to create "Los Lideres" clothing line. The clothing line includes graphic tees, vest, jackets, jeans and even some jewelry.
This is not the first time Marc Ecko is inspired by a Latino to launch a line, Miguel Cotto also has a clothing line. Check out Aj El Kallejero bringing us this note from Las Vegas as the guys explain the line.
Now you can start shopping for the holidays here.
About AJ El Kallejero

CONTRIBUTOR

AJ "El Kallejero" Ramos is a dynamic, hard-working individual who always puts effort and enthusiasm into everything he does. Born on July 20, 1985 into a Salvadorian family, AJ, who is only 25, has already made a name for himself as an excellent promotions supervisor, sales associate and an on-air personality in the number one market radio station for Univision's X96.3fm in New York.

Website: ajelkallejero.com/