The latest artist to be unleashed from the promotional arm Fusion 4 Media is about to be seen first hand here in New York City on May 9th at the Teatro United Palace for a special concert celebrating Mother's Day.
The event, christened "Celebrando el Dia de las Madres" will be headlined by Cristian Castro, Wason Brazoban, and J'Martin and will include Nathalie as the sole female artist of the evening. Hazim is very excited by the prospects.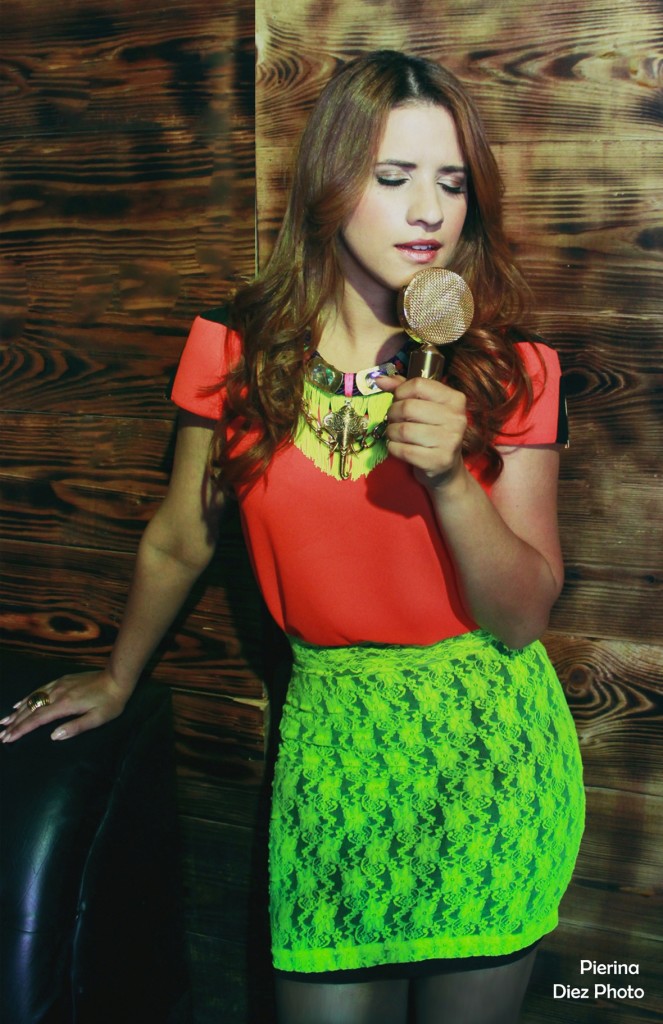 Nathalie shared,
"This is my first concert in New York. It's an opportunity of vital importance and will prepare the public to receive me in a major locale."
Nathalie, a versatile artist from Santo Domingo, has established herself as one of the premier solo artists in the Dominican Republic with her album, El Espejo de tus Ojos. Her recent colloboration with Wason Brazoban on the song "Esta noche y Yo" bore fruit as she will be performing that hit at this Saturday's concert.
Nathalie is quite aware of the impact that a concert of this size promises as Dominicans in New York are aware of her moves on the island. The United Palace is located in Washington Heights and serves as a symbolic "home" arena for Dominican performers specifically and Latin artists in general. The romantic songstress who rocked Dominican Radio stations with "Tus Silencios" and "Cuando Digo Te Quiero." is expected to be well received as she unveils her brand of music tomorrow night for all the mothers.
[soundcloud url="https://api.soundcloud.com/users/7975127″ params="color=ff5500&auto_play=false&hide_related=false&show_comments=true&show_user=true&show_reposts=false" width="100%" height="450″ iframe="true" /]